*/
Spotlight on leadership and cybersecurity in changing times
Metin Mitchell, Managing Partner, and guest contributors
Tuesday, 19 September 2017 13:08
Women are Saudi's secret weapon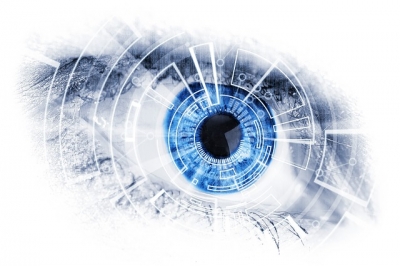 Metin Mitchell interview with Dubai Eye on Roads to the Top for Saudi Women
Metin Mitchell was interviewed by Dubai Eye radio last month, about the role of women for the future of the Gulf region.
It was based on Metin Mitchell & Co's report 'Roads to the top for Saudi Women' from interviews with Saudi female leaders who shared their insights and expertise to help future female leaders.
Metin Mitchell's inspiration for the report came from his own mother and a female colleague, Ruth Tait (sadly passed away) who was a researcher and author on women's leadership – the title of the report borrows from her writing.
This is the transcript of the Dubai Eye interview, with the breakfast team.

Q: How positive are Saudi women about the prospects for their working lives?
A: They are very positive. One of the things that came out is how supportive they felt their families were and their country is of them.
Q: How do you work this out? Working life for women in Saudi Arabia is difficult, you can't travel by yourself, you can't get around without a guardian… It is not the most obvious place for women to be happy in employment?
A: Those are the headlines people focus on. What people don't focus on is what women have to say for themselves and what they find is that things are changing very very quickly, that there are opportunities for them they would not have had before.
Q: How did you do this research? Obviously you can go to an office and talk to women. But it is harder to find the ones who are not working? How did you carry this survey out?
A: We interviewed a cross section of women from different sectors, banking, public sector, government etc and they were able to share their views.
Q: So these are women who have already got jobs?
A: Yes these are people who have got jobs but who are informed about their own society. These are people who have perspectives on what is going on around them.
Q: So what was the headline finding?
A: Saudi Arabia has ambitious goals and is going to make this happen.
Q: Ambitions in what sense? In bringing women into every sphere, every line of work, every profession?
A: Right now there are 22% of women in the workforce in Saudi Arabia. The first goal in the next three to four years is to get that up to 30%.
Q: Does that mean that 22% of the workforce are women or 22% of women work?
A: 22% of the workforce are women.
Q: We heard this morning that Saudi Air Navigation Services are set out to employ women as air traffic controllers for the first time. The Saudi Academy is going to train them in line with vision 2030 so this is another field open to them. If 22% of women are working what is Saudi Arabia aiming for to get into the workforce?
A: By 2030 it will aim for something around 40% which is slightly below the global norm but in line with their own aspirations as a society.
Q: Where do you see the most opportunities, in which sectors?
A: Financial services is a big opportunity and I also think some more progressive conglomerates like the Olayan family conglomerate.
Q: What training opportunities are available? Are there enough training opportunities?
A: Saudi Arabia has big resources devoted towards training so I don't think training resources are the issue but the willingness of companies to make it a priority, then you will see the changes happening.
Q: Which is another great question. Are employers taking Saudi women seriously enough?
A: Some are … for example GE is doing a fantastic job in Saudi Arabia as is Tata Consulting.
Q: The last time I was in Saudi Arabia I went to a bank. There were women working in the bank but they had to be on a different floor. Obviously for smaller companies it is quite hard to bring single digits of women in the workforce to start the whole thing rolling if you have to have different floors, totally different offices to put them in. I suspect people listening to this think: well women can't get around freely, they don't have the ability to drive at the moment. They get around with a chauffeur or with a guardian. How much does that limit this move to 40% of the workforce by 2030? Will that need to change to achieve that 40% you think?
A: What needs to change is attitude towards childcare so I think the progressive employers will be the ones who win in the workplace they are those who can provide childcare on site and allow for flexible working for the women.
Q: Which is one of the things you asked the women that you have surveyed, what needs to change. Childcare is one of the things they spoke about. They spoke about flexible working hours. They also spoke about mentoring?
A: Mentors can be men or women but the role of mentors is absolutely critical. Someone you can turn to for advice and counsel and how to build a career.
Q: Tell me about employment numbers. They don't seem to bear reality to the total population. I wonder how many women are factored into these numbers. Do you know how this works?
A: Jobless numbers are complicated for Saudi Arabia and there are very wide ranging thoughts for what employment is. One of the complications is how do you calculate the population of Saudi Arabia? There are probably three to four million ex-patriates. They haven't done the best job they could yet to calculate these numbers. There is room for improvement there.
Q: It is very well moving from 22% to 40% over the next 12 years or so but at the moment we just don't understand how many people are actually sitting in Saudi Arabia who would like to have a job but don't have a job?
A: I can't answer that but what I can say is that I am seeing more women coming into the workforce, when you look at companies like Tata or GE, Olayan or some of the banks. They are recruiting every year more and more women. And in fact the women are their secret weapon because it is the women who are actually going to improve the performance of men because these women really want to succeed and they are going to outshine and outperform their male competition. Saudi Arabia desperately needs to improve its performance and women are the way that this is going to happen.
Q: Talk to me about women moving up the chain. Jobs are one thing but what about management?
A: You need to have companies which are progressive about assessing talent which gives them a chance. Women also have to fight. They have to be very clear what it is they want to achieve and push and push and push. They will get there. There are plenty of examples, they have role models now which they didn't have 10 years ago, so they can do it!
More women in middle management will come by more women studying STEM subjects, Science, Technology, Engineering and Mathematics.
Q: Are women factored into the Nitaqat system?
A: Disabled people are factored into this and given more credits if you want. Women to my acknowledgement are not yet.
Q: Women are a vital asset to Saudi Arabia. What is being done to change things?
A: Social media is changing everything, attitudes are changing. There are no barriers for them to be successful anymore. The Mutawa is an irrelevance. The only limitations are women themselves. They can make it happen. What we need to be doing is to celebrate each other's successes and pushing for themselves in the organisation in which they work. That is what starts to make the difference and I think ultimately what really makes a difference is their performance. They will outperform the men. The ones that I am seeing right now are outperforming the men hands down. That's what will make the difference and make the change.
Published in Saudi business leaders
Tagged under
Dubai Eye
Saudi
Women
back to top