*/
Spotlight on leadership and cybersecurity in changing times
Metin Mitchell, Managing Partner, and guest contributors
Friday, 16 September 2016 14:55
Will Saudi's chairmen of 2030 need to look different from today?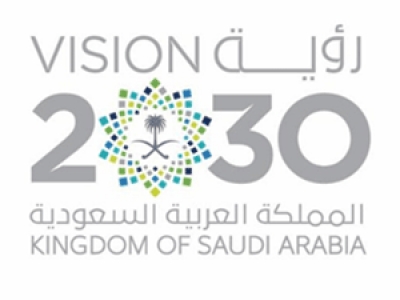 Saudi Vision 2030 is an ambitious vision for the future of the Kingdom of Saudi Arabia, to create a vibrant and diverse economy that will ensure long term sustainability for its people. But while the National Transformation Program 2020 outlines future workforce skills for success, little has been said about whether new leadership skills are needed or what these should be.
<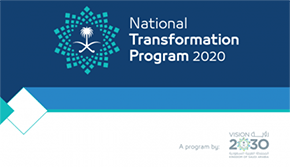 Here I share my thoughts on what leadership for the Kingdom could be and what this means for future chairmen and chief executives of public and private organisations.
1. Saudi leaders have to trust their own skills
The over-arching challenge is to prepare the Kingdom's organisations for a highly competitive environment, where the economy will not depend on the price of oil and the country no longer relies on the expertise of ex-patriate executives.
Can they do this? Most definitely, yes. But the first new skills that have to be developed are confidence and self-belief.
In my view, there is still a tendency for the Kingdom to look to the ex-patriate community to create strategies and solutions for the country. But Saudi Arabia needs its own home-grown solutions for the future – and these may well be considerably better than outside influences have managed so far.
A large body of bright Saudis has had overseas and local education and training. They have great ideas and can see what the country needs to achieve its vision, but in the past have been held back by the slowness of pace of change and the lack of transparency in appointments. There is still a tendency to appoint relatives, members of a tribe or similar network because of their position in the community, not for their expertise for a particular job.
2. Creating a picture of the future
Change is hard, no matter in what country or culture. Saudi Arabia will need to change expectations and mobilize its people behind the 2030 vision.
Leaders of the future will need the skills of storytelling to show different alternatives as a way of mobilizing. Bright futures contrasted with bleak futures. Bright futures that will allow for sustainable prosperity for the Kingdom as a whole.
3. Outstanding companies and their leaders of the future
What I am excited about for Saudi Arabia is the opportunity to learn from the mistakes of Europe and take the best from Saudi Arabia's own culture – and create something very new and special that the rest of the Arab world will look up to.
My observation of great Saudi leaders is that they plan 10, 20, 30 years ahead – even generations away. The West has a lot to learn from this – it was short term culture that brought the world's financial markets crashing down in 2007.
The best Saudi leaders also take care of their employees, in the ways of the old Quaker families of Cadbury's, Rowntrees and Fry's. The best chief executives care for their drivers as much as their executives. Search on Forbes or Harvard Business Review and there are dozens of articles on 'culture change' – all striving to achieve just this fairness of attitudes to employees that already exists within much of the Kingdom.
4. Chairmen of the future
To help the Kingdom of Saudi Arabia in its endeavours towards 2030, Metin Mitchell is carrying out research with recognised leaders in the Kingdom to pull together a view on the qualities that an outstanding chairman will need for the future.
My own view is that future chairmen will need to have
An urgency in understanding that everything has to change and above all, that they need the right chief executives and boards to help them do this. The Chairman and the Board must not be a hindrance to the Chief Executive but a support, a resource of good counsel and a sounding board to discuss ideas.
The ability to empower their chief executive. As chairman, they need to ensure the strategy is in place and monitor performance but let the chief exec get on with delivering – not endlessly creating reports
An understanding of the industry that they are leading in
Ensure governance on ethics, that money is not wasted and is used wisely in the company where it belongs
An ability to change people's mind-sets, create their own vision and a belief in their employees that they can succeed in this new environment
The Kingdom already has successful companies where there are strong leaders, and some fine examples of good governance and transparency, decent values and high profitability. They are successful by any global measure. I would name as a few examples, Al-Marai, The Olayan Group, The Al Muhaidib Group and The Al-Jammaz Group. We need leaders of these companies to be sharing their stories and helping others to achieve change – it would be good to see the country's universities starting to research and identify key factors for success in this change.
I look forward to hearing and sharing views on this topic – and please feel free to contact me to share your own thoughts on what will make an outstanding Saudi chairman of the future.
Published in Saudi business leaders
back to top