*/
Spotlight on leadership and cybersecurity in changing times
Metin Mitchell, Managing Partner, and guest contributors
Monday, 27 November 2017 11:59
What talent is needed for the next ten years?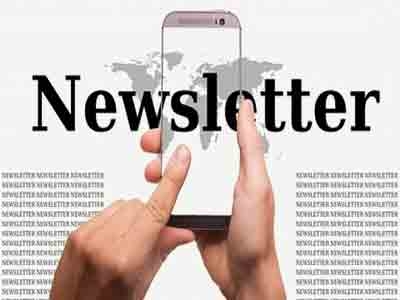 We have had a busy year helping our clients identify the talent that will be needed to ensure countries and businesses achieve their ambitions in the next decade. What will be different? What will be the challenges? And what are the opportunities for individuals?
In this newsletter we share the findings of two reports into talent for Saudi Arabia – our thanks to the chief executives and women who shared their insights and views to contribute to this research. We look at the trends for expatriates in the Gulf generally and conferences where Metin Mitchell is speaking, including the roles and relationships of CFOs and CEOs.

What makes an outstanding Saudi chief executive?
This research highlighted that future Saudi leaders must be able to communicate their vision clearly through the region's period of great change, and able to make tough decisions as they drive through new efficient operating models and make necessary cuts. They also need to be able to spot opportunities.
Corporate governance will be the big challenge for chief executives of the future. They will have to understand the regulatory and compliance issues, but also learn skills in how to challenge board members – especially when these are senior family members.
The research found that while much can be learned from Western CEOs, it is important that key elements of national culture are not lost – particularly the genuine care for employees and the long term generational view of business.
Read the full report here.

Key steps to appointing women in top Saudi roles
Roads to the top for Saudi Women highlights the confidence that Saudi women feel about their working futures and what needs to be done to increase the number of women in the workplace.
While the findings are specific to the Kingdom of Saudi Arabia, the women's comments will resonate across the Gulf region.
Based on interviews with pioneering women from education, medicine, financial services, philanthropy, e-commerce and the professions, the women share their views on how to encourage the next generation of working women – and the role of government, corporate and women themselves.
Founder Metin Mitchell believes that to increase the number of women working and in more senior roles there need to be flexible working patterns to combine family and work balance: "Work needs to be measured by outcomes rather than hours worked. Women are very good at working remotely and delivering results – they don't always have to be in an office. A mentor should be appointed to new female recruits and HR and management need to look at how they hire for talent rather than experience."
Read the full report here and you can also read an interview with Metin on this subject on Dubai Eye here.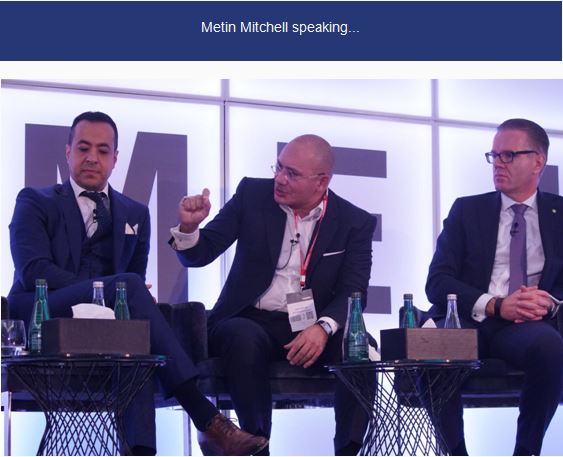 CFO Forum strategies, Dubai 15 – 16 November
Metin Mitchell hosted a panel looking at the future for CFOs in the face of automation. With artificial intelligence already automating much of the accounting function, can CFOs survive?
There was a robust debate with Dr Bernd van Linder, CEO, Commercial Bank of Dubai; Waleed Abu Eleiz, CFO, Alfa International and Adham Gasser, Regional CFO, P&G.
Read Metin's blog on the CFO Forum Strategies event to see the conclusion!
WIL Economic Forum KSA, Riyadh in March 2018
The forum will bring together 1,000 female and male business leaders and policy-makers to advance women in leadership, with keynote speaker HRH Princess Banderi AR AlFaisal (the date will now be in March 2018).
Metin Mitchell will be chairing a panel on Talent Machine Panel: Bridging the skills gap, nurturing and retaining talent and sharing his own insights from the report and his 20 years of recruiting women in the Kingdom.

End of the road for expatriates in the GCC?
When Metin Mitchell wrote his blog, Have we reached the end of the road for expatriates in the GCC? he never imagined the extraordinary response this would generate.  On his LinkedIn profile alone, this had 53k views, 500 shares and 200+ comments.
He was invited to discuss his views with Dubai Eye – listen to the full interview here.

American Business Council
Metin Mitchell & Co has joined the American Business Council. Please get in touch if you are a member and would like to discuss finding talent for your organisation.
From our blog
Subscribe to our blog to read about trends in talent and leadership in our region. Here are a few highlights:
Making sense of the Kingdom of Saudi Arabia
Interview with pioneering Dr Amal Fatani
Interview with bestselling author Dr Taghreed Al-Saraj
Could Saudi achieve more women in senior positions than the rest of the world?
Will a corporate governance framework create a clear path?
Published in Leadership
Tagged under
leadership
back to top