*/
Spotlight on leadership and cybersecurity in changing times
Metin Mitchell, Managing Partner, and guest contributors
Thursday, 06 October 2016 14:40
What skills will outstanding Saudi chief executives need for Vision 2030?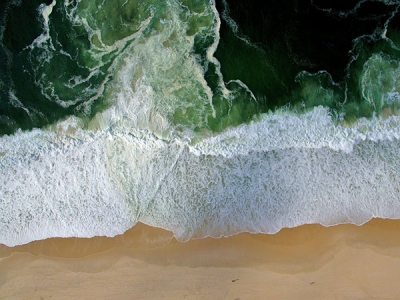 Last month I wrote a blog on Will Saudi's chairmen of 2030 need to look different from today? I have had a number of comments and discussions on this, both when I have been in the Kingdom and also online – and one comment in particular got me thinking.
Mohammed Abdul Gaffar of KFB Holding Group said "It is not just the chairmen who need to look at business differently from today" – and of course he is absolutely right. He continued: "The idea of Vision 2030 has to be trickled down to each and every individual in an organization. Proper communication of the Vision 2030 to everyone and encouraging participation from all groups is paramount to achieving success. Just my 2 cents."
Well they are a good two cents and lead nicely into what I have been thinking about concerning the skills that will be needed for chief executives to achieve Saudi Vision 2030.
What will be the biggest challenges for Saudi chief executives?
In my view the toughest challenges for chief executives will be how they cut costs without harming businesses.
Just last week, Reuters reported that "Saudi Arabia will cut ministers' salaries by 20 percent and scale back financial perks for public sector employees"
Inevitably oil prices are having an impact in the Kingdom and the ability to make these tough decisions wisely will be critical for the long term success of both companies and the country.
But the biggest challenge is achieving operational efficiency through cuts – and also knowing when to keep innovating and investing. Great leadership is about achieving this balance and also bringing employees with you so they can see the better future in return for a more difficult time now.
Building a pipeline of skills
You might say that anyone can cut costs. The harder task is to manage through a recession and still build the skills needed for growth.
To do this, salaries are going to have to be more aligned to performance and – another tough decision – not reward people who have not performed. That is going to take a big culture change in many organisations, but bonuses have to be earned.
Connectivity with employees
In the next few years, chief executives are going to have to ask their employees to work longer hours and find new ways of doing things to be more efficient. Leaders need to create a team spirit of everyone pulling together and getting people to rotate around departments to learn these wider skills.
This is where Mohammed Abdul Gaffar's comment is so important – leadership that will bring a future vision alive and encourage every employee to participate fully in the company.
We must not lose the existing outstanding qualities of Saudi chief executives
Whenever we look at change and new futures, there is always a danger of forgetting to identify and keep what is outstanding about the present.
In the case of the Kingdom, many Saudi chief executives are extremely compassionate towards their employees and often look after them secretly to ensure they are supported and they do the right thing.
There is also another very special attribute in Saudi leaders which the West would do well to learn from – they think about and plan for the longer term, looking 10, 20, 30 years ahead or even generations.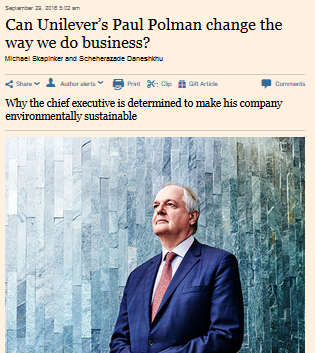 I loved an article in the FT this weekend. When Paul Polman became chief executive of Unilever in 2009, the FT article says "He immediately said that he only wanted investors who shared his view that Unilever needed to shepherd the Earth's future as carefully as it did its own revenues and profits. As one of his first acts, he announced that the company would no longer publish quarterly profit updates, as they encouraged short-term thinking. Simon Zadek, a long-time British sustainability campaigner….[said this was] more than just tinkering or public relations, it was a new business model."
Well the Middle East is way ahead in this respect. Muslim teaching is that every individual must protect the Earth's future and Saudi leaders take this long term vision and planning very seriously. It is not just talk but a daily reality.
If the Kingdom of Saudi Arabia is to create more businesses that are globally competitive, its leaders will have to balance retaining the best parts of their culture with the need for tough decisions and still investing for the future. There is a clear strategy to do this – we just need to find the leaders who can achieve this.
Published in Chief Executive
Tagged under
chief executives
Kingdom of Saudi Arabia
leadership
Middle East
Saudi
Vision 2030
back to top