*/
Spotlight on leadership and cybersecurity in changing times
Metin Mitchell, Managing Partner, and guest contributors
Tuesday, 31 January 2017 13:56
What are the challenges for future Saudi Chief Executives?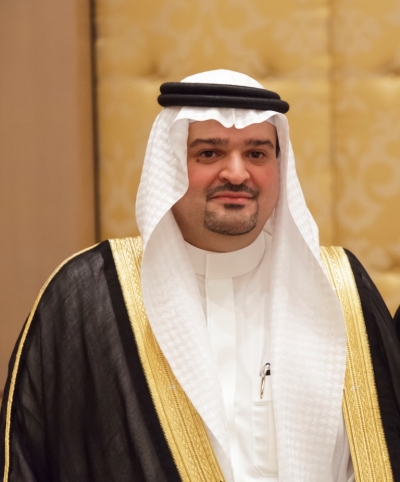 Guest blog by Mr Ihsan Bafakih, CEO, MASIC
What skills will the new generation of Saudi chief executives need? This was the question posed to me by Mr Metin Mitchell when he asked for my views on What makes an Outstanding Saudi Chief Executive? (you can download the full report here).
He started by talking about the ambitions laid down in Saudi Vision 2030 and what the role of leaders in the Kingdom will be in achieving these. Here I share more from our discussions – including thoughts on how future CEOs will acquire the skills they need.
What are the challenges facing Saudi chief executives?
One thing we have to do is anticipate things differently. We now have the variables of the economy slowing down, government spending slowing down and more interventions and decrees. These are new aspects to factor in – the economy, GDP, money supply and reforms coming in over time.
So chief executives will have to anticipate these reforms and there is more to come, however with more efficiency comes more opportunity. Yes in the short and medium term we have to anticipate seeing smaller margins as a result of paying taxes. We see it in other countries also. In Oman where they started taxation a lot of businesses were slowed down. We might see it here and have to structure our businesses differently. However, we are moving from an exceptional situation to a normal one practiced by many countries around the world. Good businesses still flourished despite having these reforms which have become norms.
What is different about being a CEO in Saudi Arabia, as opposed to other parts of the world?
We are a country in a transitional period. These next ten years are very critical for Saudi history with the transformation ahead and a dependency on issues other than oil. Communications are becoming more important. We have social media, an increasing openness of the media and far more tolerance of the government to see people speak out – more than at any time in our history. The environment of the Arab world and our neighbours makes what we do here unique – it is not the same for somebody sitting in California, the mid-West or Korea. We are going to strive to become an economy of efficiency, of productivity.
What will Saudi CEOs need to do differently in the coming years?
In the short term, we need to look at our forecasts. Some of the plans were created in an environment where the macroeconomic aspects were more positive – they are going to need adjustment. That is just in the short and medium term.
In the long term, what has been postponed is taking place. We always knew there would be a time in our country and our economy when we would have to let go of our dependency on oil. I wish we had thought this way in the good years – it is always better to do this sort of change in the good years – but people always do things under pressure. It is in our nature to wait until we really have to and now I think the government is showing the population what has to be done. It's a little bit severe and it's painful, but it is putting everybody in a state of mind that change is coming.
What personal attributes will tomorrow's Saudi CEO need, versus what was needed in the past?
We are a country on a learning curve. In other countries, they have probably gone through what we are going through now – and the State has moved on from some of our issues. We are going to strive to become an economy of efficiency, of productivity, rather than the stereotype of laid-back and dependent on oil and the government and with the government taking care of everybody.
We need the next generation to come with their merits and knowledge. In the past, a lot of people on boards have been honorary. We are beginning to see people appointed now for their merit, where they have a track record and proved themselves – in ministries and in business.
In the future I think we will see fewer people being appointed because of their family and more because they come equipped.
What are your thoughts on the best way to become a CEO? Any particular route you favour or champion?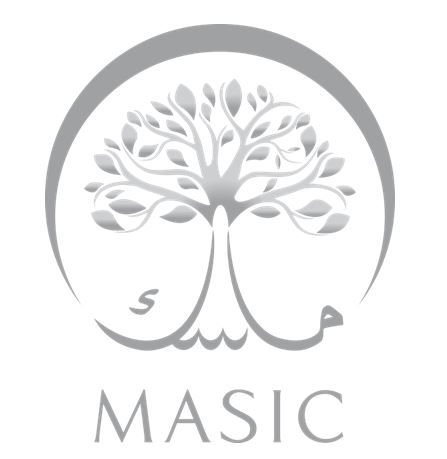 I was a CFO before I became a CEO so I guess that is a pretty good route. When you have good people who grow within the organisation, that is a good way to determine a good CEO. A good company makes good CEOs and I think the natural transition is the better one for the company. Most of the CEOS we have, have grown within our companies.
It can be good bringing in somebody who has spent time elsewhere and brings in different knowledge that he can apply to your business.
Is there a place in Saudi for a 'Harvard Business School'?
I think our universities are good and I know most of my colleagues have graduated from them, but they don't do enough on applied knowledge or on the job work. When you go to Harvard Business School, you are analyzing current markets and coming to morning meetings where you are briefed on what's going on with the stock markets and currency markets around the world. So you apply knowledge through doing and practicing.
Our universities are not doing that but they don't fall short on giving knowledge – on the principles of accounting, economics, finance. That is being taught well here. What differentiates us is that we don't produce Wall Street bankers in the universities. We produce people with a good education – there is a difference. Look at the recent development when the Ministry of Commerce & Investment went to the US and signed up PWC and other companies to have a college here, teaching people practical knowledge. You would have good standards in audits with accounting from a practicing company here. Those institutes are something we need here.
What do you think Saudi Arabia will look like in ten years from now?
In ten years, Saudi will be more efficient and less dependent on oil; more results-driven; a more efficient government. Also less inefficiency and less money wasted. And, I hope, in ten years from now we can see the dependency on oil is less than 50% of the GDP. We will see more contribution to our economy from less exploited areas such as: other mineral mining, industries, religious tourism and logistics. We will see more of a service-driven economy and an efficiency-driven economy.
On the social side I hope we will see even more tolerance, as our version of the millennials grows up. Hopefully we will see a more absorbent society that is more tolerant and understands the differences each person has and sees that we have diversity as a plus.
Published in Chief Executive
Tagged under
chief executives
Saudi
Saudi Vision 2030
back to top