*/
Spotlight on leadership and cybersecurity in changing times
Metin Mitchell, Managing Partner, and guest contributors
Tuesday, 20 March 2018 09:31
Saudi women – inspiring, leaning in and driving change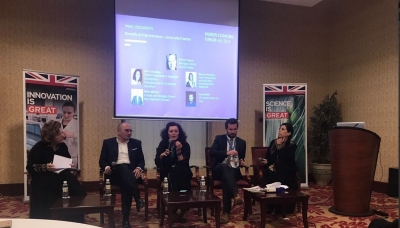 I have just finished attending the Women in Leadership Economic Forum in Riyadh and come away full of enthusiasm and optimism for what is going on in Saudi Arabia and the future for its very bright women.
There were some great speakers from Saudi Aramco (Yasser Mufti), STC (Ahmad Al Ghamdi) and of course our own UAE's Lubna Qassim.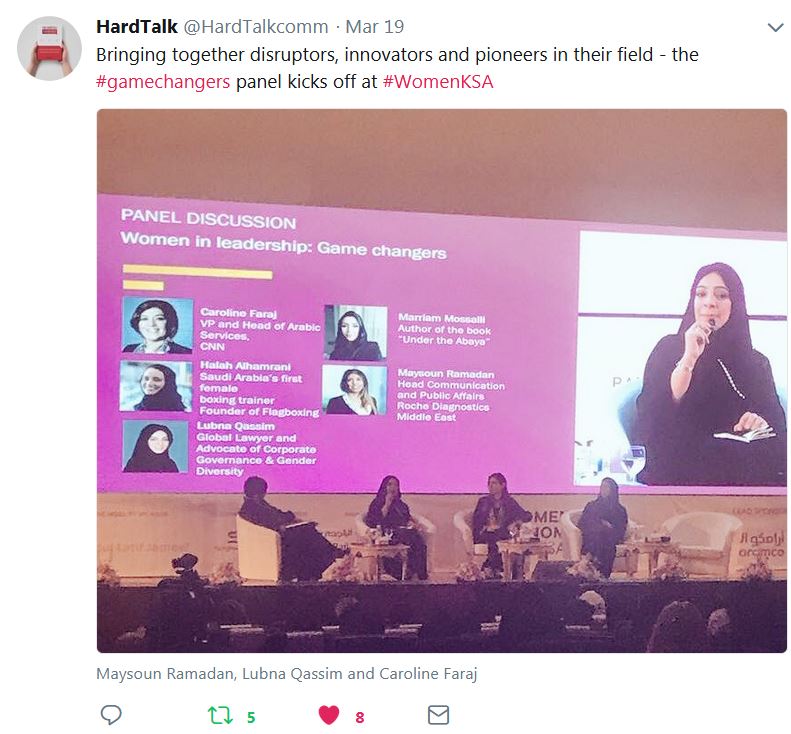 The panel discussion I was involved with – diversity driving innovation –  was expertly moderated by Eithne Treanor who drew in large audience participation. My fellow panellists included Seta Tutundjian of the ICBA, Euan Hosie of GSK and Maysoun Ramadan of Roche. We and the audience had these overwhelming messages for Saudi Women: the time is now – never has the leadership of the Kingdom been as supportive to the inclusion of women in the workforce as today; women need to support each other on the journey to the top; find role models – female or male; don't get discouraged when things go against them; do things going with the grain of the culture rather than against it.
Our panel's theme is a challenging topic and I looked at some of the issues in my earlier blog, Does diversity drive innovation? My fellow panellists were adamant that yes, diversity does drive innovation.
When I was researching material for my panel contribution, I came across an article in the National Geographic on heart disease – this was in the States. Women were being misdiagnosed and sent home with heart problems – because they don't have the same symptoms as men when they have a heart attack.  And apparently for years, all their research had been based on the physiology of an average-sized male.  No-one had thought to factor in gender as a variable in the research!  This article had numerous similar examples where research was poor quality because gender hadn't been addressed.  They – and I am sure all of us – believe that if you had had more women working on these projects, it would have been a no-brainer to ask, would gender make a difference?!
It's one thing to recognise the need and the benefits of more women working in STEM (science, technology, engineering and mathematics) but organisations across the world are struggling to achieve this, despite the best of goals and intentions.
As a headhunter, one of the things I wanted to share was the critical ways to achieve a step change in gender balance.
The most important issue is to recruit for skills, not experience.  The natural tendency is always to draw up a job spec based on the people who have done the job before. As an example, I once worked with a bank who were keen to have more women on their shortlist. The original brief said we needed someone with 20 years' experience in IT. But women in the Gulf haven't been working in IT for that long, so you immediately exclude them.  Instead we looked at the skills needed for the job and there were then a number of women who had been doing amazing things in transforming IT and that then shifted the game. That is how we will transform diversity and innovation in organisations.
While I was on the panel, I had in my head so many stories from the amazing Saudi women I interviewed for our report, Roads to the Top for Saudi Women.  And their stories, ambitions, advice were all reflected at this extraordinary conference.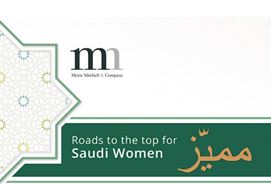 You can sense the energy and passion from just some of the tweets, shared here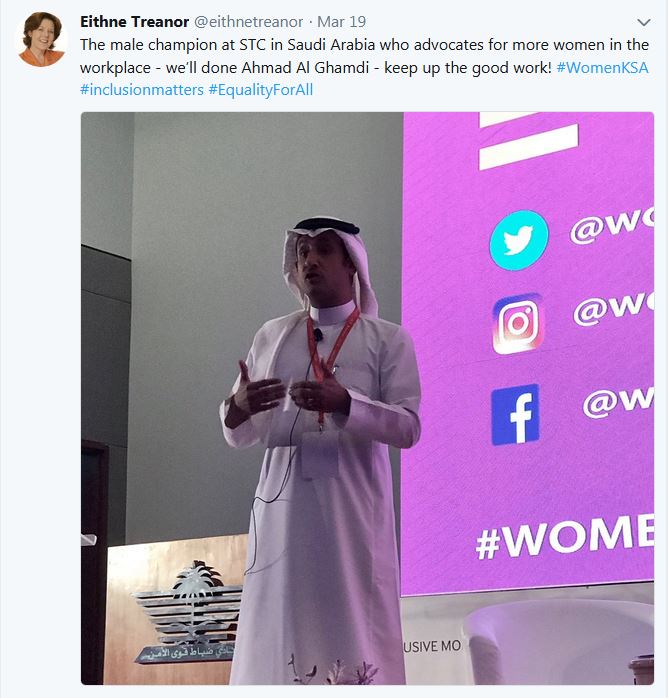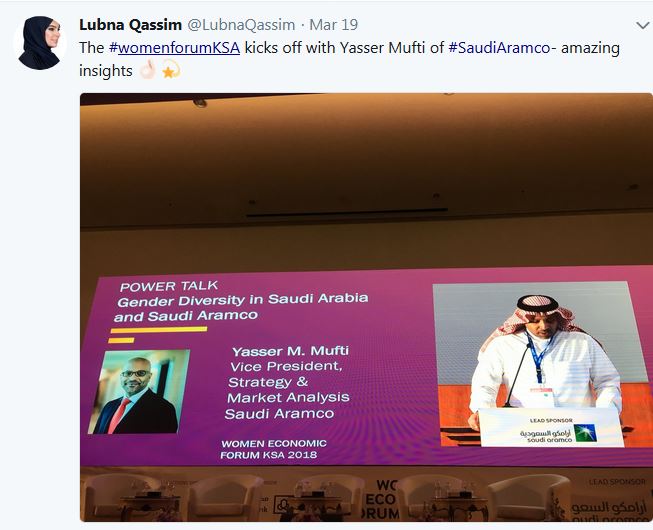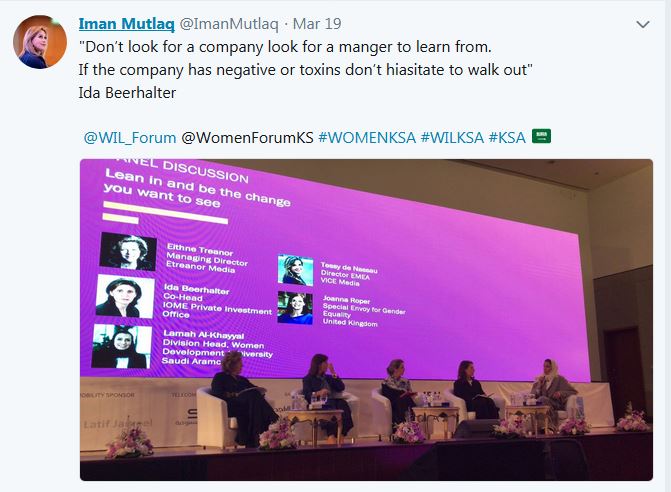 This was a really great event and my congratulations go to Naseba for organizing such an important gathering and putting the spotlight on what women are already achieving in the Kingdom – and their critical role over the next decade.
Published in Saudi business leaders
Tagged under
jobs
professionals
back to top