*/
Spotlight on leadership and cybersecurity in changing times
Metin Mitchell, Managing Partner, and guest contributors
Tuesday, 14 March 2017 13:34
Saudi Women Can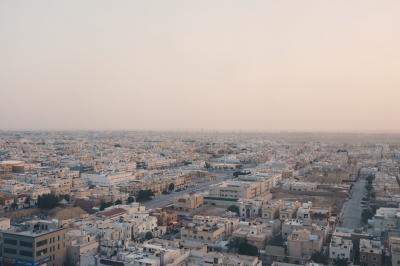 Last weekend a unique conference in Riyadh highlighted the changing role of women in Saudi Arabia and aimed to inspire younger women to push for new opportunities in the Kingdom.
The conference, called "Saudi Women Can" was organised by the Alwaleed Philanthropies charity which works to empower women. It aimed to draw attention to Saudi women's achievements and inspire the next generation to take on a new range of leading roles in the Kingdom.
Secretary General of Alwaleed Philanthropies, Princess Lamia bint Majed Al Saud, said about the event: "I want to give the younger generation role models to show them that, no matter what obstacles, there are opportunities and give them stories to inspire them."
This subject is very close to my heart. I passionately believe women can play a critical role in helping Saudi Arabia transform itself over the next decade – whenever we are recruiting, we always hope for women on our shortlists as they tend to be outstanding candidates.
This is a vision shared by many leading Saudi companies that are actively working to recruit female talent and support the objectives of Vision 2030 to increase the proportion of Saudi women in business from 22% to 30%.
Over the next month, I am looking to interview outstanding Saudi women leaders to learn about how they have achieved their success and the skills needed in Saudi Arabia to achieve Vision 2030.
This follows on from our recent report What makes an outstanding Saudi Chief Executive, based on interviews with Saudi chief executives and chairmen. This next report will be called Roads to the Top for Saudi Women.
I hope we can help this campaign by providing our own insights and role models to inspire the next generation.
What are the opportunities for women in Vision 2030?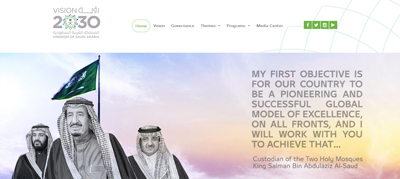 So what is already changing in the Kingdom and what is behind this conference?
Deputy Crown Prince Mohammed bin Salman's Vision 2030 says that, for Saudi to become an economically dynamic and politically stable nation, it must end the kingdom's dependence on energy exports, empower women to take on new leadership roles in business and encourage businesses and citizens alike to adapt to a world of accelerating technological change.
It is a big ambition and there are significant challenges ahead. However, I believe women are a critical part in achieving these ambitions.
Women already outnumber men among university graduates in Saudi Arabia and that means there is a huge pool of untapped talent for businesses to explore. Secondly, the Nitaqat target to improve Saudization of companies is much more achievable if businesses turn to female talent.
This conference helped to shine a spotlight on the great potential Saudi women can offer the Kingdom by showcasing the achievements of some incredible women.
The first Saudi woman to climb Mount Everest, Raha Moharrak, , said girls in Saudi Arabia must be taught that they are not less than boys and said fathers and brothers must be encouraged to support this change. She explained: "My journey started as a mini-rebellion – I wanted to shock my parents."
Other speakers included Hadeel Ayoub, who invented a smart glove that converts sign language to text, and Lama Al Sulaiman, who quit after being voted onto a municipal council as her male peers insisted she sat in a different room.
The message was simple: "Women in leadership positions today is a must, and there should be women everywhere."
Women taking the lead
Recently, at an event to mark International Women's Day, Salma Al Rashid, chief program officer at the Al Nahda Philanthropic Society for Women, also said there had been significant change in the past 18 months in line with economic shifts.
She said the government's Vision 2030 was enabling women to play a greater role in the economy and added: "Things are changing so fast, little things here and there. But, there is still a lot of work to do on cultural attitudes and at the policy level."
I am witnessing this change and, I'm also seeing an appetite for change in our business leaders who are eager to develop female talent. This was a hot topic for those who participated in What makes an Outstanding Saudi Chief Executive and all agreed that women would be critical to ensuring the nation achieved Vision 2030.
Yes, many are questioning whether the Kingdom can achieve these ambitions in a short time frame and also give women the freedom they need to fill the skills gap, but the Government has a clear vision, the correct targets and, most importantly, the timing is right.
The pressure to recruit Saudi nationals is acute but there is also a real will to do it among Saudi business leaders who want to make sure Saudis are running their own businesses. As a result of this, the number of fields open to women will inevitably expand.
Critically, making 30% of the workforce female is also achievable and this is because women want it. Women have the talent and appetite, they are more cost effective for companies as competition for male Saudi leaders remains fierce and, in many cases, they are better suited to the available roles.
Female talent will fuel the transformation
Saudi Arabia is still ranked at the bottom of the Global Gender Gap, a World Economic Forum study on how women fare in economic and political participation, health and education. However, that will change.
Conference speaker Eqbal Darandari, an associate professor at King Saud University, was elected to the Shura Council in 2016 and said it was important women learned responsibility and leadership so they could push for change.
She explained: "We have a lot of opportunities, but you have to break through and push the obstacles and not just complain. We are achieving things – not as fast as we would like – but what is needed is social change and that is slow."
Change is happening and that is because no-one in Saudi Arabia can afford to ignore the pool of female Saudi talent.
I would welcome hearing your views on the outstanding Saudi women who we should be talking to for our next report. Please share your thoughts by emailing info@metin-mitchell.com
Published in
Tagged under
saudi business women
saudi chief executive
Saudi Vision 2030
skills gap
back to top