*/
Spotlight on leadership and cybersecurity in changing times
Metin Mitchell, Managing Partner, and guest contributors
Thursday, 23 November 2017 12:11
Inspiring Saudi women into leadership roles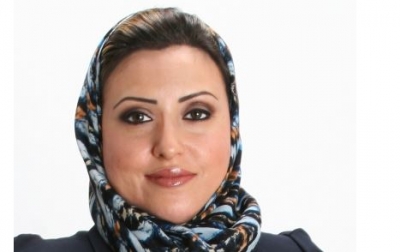 We have recently launched our report, Roads to the Top for Saudi Women, based on interviews with extraordinary Saudi females.

Here Dr Taghreed Al-Saraj has allowed us to share her fuller interview. A best-selling author, international educational consultant, women leadership coach and international public speaker, her most recent role is Head of eLearning Content Development at Takamol Holding. She is passionate about helping and inspiring women to take on leadership roles in Saudi Arabia and addressing youth unemployment in the Kingdom
Metin Mitchell (MM): What changes are you seeing in Saudi that are helping women into leadership roles?
Dr Taghreed Al-Saraj (TAS): Women are not treated equally around the world and inequality looks different in different places. In the West, a big issue is that women are not paid the same. In Saudi, equal pay is not our challenge but here we need to empower women more. We are now seeing a lot of rules and regulations, especially with the 2030 vision, brought in order to support women empowerment and that is really helping to bring change. This is part of encouraging women to enter the workforce and progress into leadership roles.
When people talk about equality for Saudi women, you would sometimes think the rest of the world has solved this and it is only Saudi that is left to tackle this issue…. My big eye-opener was at a graduation ceremony at the University of California, Berkeley. I was part of the faculty so we were sitting behind the guest speaker at the ceremony, who was the CEO of Salesforce. In his talk, he said he had found his company didn't pay men and women equally, so he made the finance department go back to the books and managed to change the salaries to be equal between men and women. I was watching my colleagues' faces as well as the students' faces on the other side of the stage, who clearly understood this as a really big issue, and there was a lot of clapping. I immediately compared this issue with us in Saudi and realized that it is not an issue for us in Saudi.
Each country has different challenges to address and we are now seeing real change in Saudi, supported by the government and society.
MM: Looking back to obstacles you have faced, how have you got round these?
TAS: We moved a lot when I was a child because of my father's work in the military. I ended up living in Washington DC, Miami, San Francisco, Toulon (France), and in Pakistan… As a child, I was exposed to so many cultures and you are forced when you move around to change your styles and habits if you want to interact with the locals. Language was an obstacle of course. When I moved to Washington DC as a child coming from Saudi Arabia, I didn't speak a word of English and stayed silent in school for three months, I just signed and nodded, until I got the words to articulate my thoughts and the message I wanted to convey. Language and culture are barriers but I think I was fortunate because I was constantly exposed to different cultures and my ears were exposed to different languages at an early stage of my life which made me the person I am today: full of tolerance and acceptance of others as they are.
As an adult, adapting to new surroundings wasn't quite as easy as when you are a child. When I moved to the UK as an adult, it was a bit hard at first even though the language was not a barrier. I was so used to the American way and constantly comparing the two cultures and way of doing things. For example the flats (apartments) were tiny and double the price in London, while in Miami (Florida) everything was big and spacious. I am not saying one is better than the other. It's just the constant comparison that I was switching between that was a bit exhausting. It took me a year to adapt and say: this is it! Either get on board or leave…. When you accept that way of life and culture, you will start to open up and love the city for what it is and what it offers you. Throughout my life, I had many homes around the world where I was connected to new friends and neighbors I made along the way…. it was a fantastic life journey!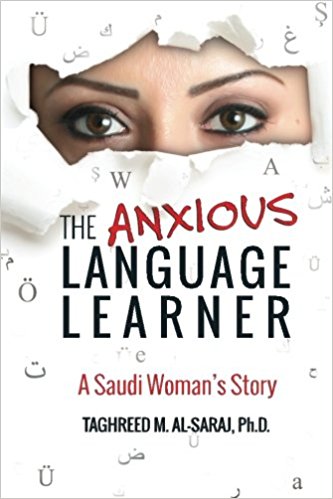 MM: What was your first big accomplishment in your career?
TAS: The big one was my PhD. In the British educational system you either pass or fail your viva (PhD final verbal exam), whereas in the Saudi system you go in to the viva and already know more or less that you have passed. The British way is very tough and you can actually fail the viva. My topic was on anxiety so it was very awkward! After I passed my viva, I went home walking full of joy that this major journey in my life ended and a new one will start. That day was very memorable for me. It was the start of a new career after all these years of studying.

MM: How did you find the Kingdom when you came back?
TAS: When I came back to Saudi, change was happening so rapidly. I am really happy to see that we are constantly improving for the better. When living abroad, I always get asked: Saudi isn't keeping up with the rest of the world. I always say: come on, we're a very young country. In my book, The Anxious Language Learner: A Saudi Woman's story, I mention that Lloyds Bank is older than the Kingdom of Saudi Arabia! We're taking it slow, but nonetheless, we are changing for the better each day.

MM: Your life as an entrepreneur – to what extent has your own support network made it possible, including your family?
TAS: Networking is very important. Everywhere you go, networking is your easy marketing tool. You must talk to others and that's how things get started.
My family is supportive. I am fortunate because I have a wonderful husband who listens and says: here's my two cents, take it or leave it, it's up to you. Also, my mum and sister have always been there as a support too – with recommendations. In a way, my family acts as my confidante. I trust them completely. They help me to see different angles and perspectives of issues that I might have overlooked. Sometimes you need someone to open your eyes to see an issue from a different angle especially when you are in the middle of things. I take all what they say on board and go somewhere quiet to think things through and come to a decision.
MM: What advice do you think your husband would give to other Saudi men on helping their wives?
TAS: I am sure he would tell them: don't tell women what to do! He knows my personality and if I am forced to do something and don't have the buy-in it is going to be very hard to do. He tells me to think about it and see it through. If you always had somebody to tell you what to do, you're not creative in your solutions because you are just following orders.
MM: What are your thoughts on how to keep men engaged and supportive of women as they go through their particular changes?
TAS: In the Kingdom it is not about how to get the men engaged, it is how to get women engaged. The men are holding the positions and the women are just creeping up the ladder. Getting the woman engaged so she can come out of the house, get a job and feel she is contributing to the country's growth, is what this country needs.
MM: Part of Vision 2030 is to increase women in the workforce. As a coach, what do you work on to help women reach their goals?
TAS: It is confidence. We need to work on women's confidence because so often I hear women saying things like 'What value do I bring?' or 'I'm not worthy'. That kills me because everybody adds value to everything. When I read "Lean In" it was strange to see that the Western culture was the same. I think we should call the book "Squeeze In" because we've really got to work on getting women voices heard and not sitting on the sidelines.
When I am coaching someone, I start with where the lack of confidence has come from and how it is affecting them. If someone feels they don't have enough knowledge, then maybe they need to go on a course or do more reading so they feel they know enough about the subject to talk confidently. It could be someone doesn't like speaking up in meetings, in which case we look at their personality traits and confidence as to why they do what they are doing.
There is always a way to build confidence. I want women to understand that your voice matters, your opinions count and we would love to hear them.
MM: If you are addressing women in a speech, what do you want them to take away?
TAS: Never give up! You never know what will happen if you don't try. Sometimes you need to take risks. Fight for what you believe in. We need women in leadership roles and this means stepping out of our comfort zones. This is the same for women in the West as much as in Saudi.
If at work you need to change something, make a case for it. Don't just be emotional and say 'we need to do this or that', but build a proper case with research, facts and figures. Then present it in a logical way. It is very persuasive and has helped me achieve several changes at work.
I learned from changing from academia to business many things, and that by itself is a big change. You should have an open mind and keep learning at every stage of your life. You can learn from anybody, anywhere and on any day. We should never sit back and think you know it all – there is always more to learn.
MM: What is next for you?
TAS: I have been back in Saudi a year and three months. So far I am producing online courses to help our youth to get jobs and then keep those jobs. This initiative is funded by the government. We have online courses that address for example time management, leadership skills, team working, management skills – the things that you don't get taught at school or college but are essential to getting a job.
Helping tackle youth unemployment in Saudi Arabia is one of the biggest challenges for our country and I feel very blessed to play a small part of it in any way I can!
Published in Saudi business leaders
Tagged under
Dr Taghreed AlSaraj
leadership
Saudi
Saudi Arabia
Saudi females
Women
youth unemployment Saudi
back to top