*/
Spotlight on leadership and cybersecurity in changing times
Metin Mitchell, Managing Partner, and guest contributors
Tuesday, 24 October 2017 12:38
How employers can support Saudi women into senior roles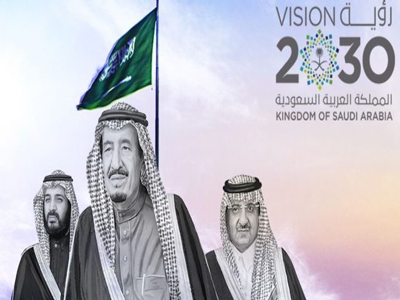 Saudi Vision 2030 commits the Kingdom to increase the number of women in the workforce to 30 per cent. The Custodian of the Two Holy Mosques King Salman bin Abdulaziz Al Saud is clear on his goals, saying, "My first objective is for our country to be a pioneering and successful global model of excellence, on all fronts, and I will work…to achieve that."
How can corporates contribute?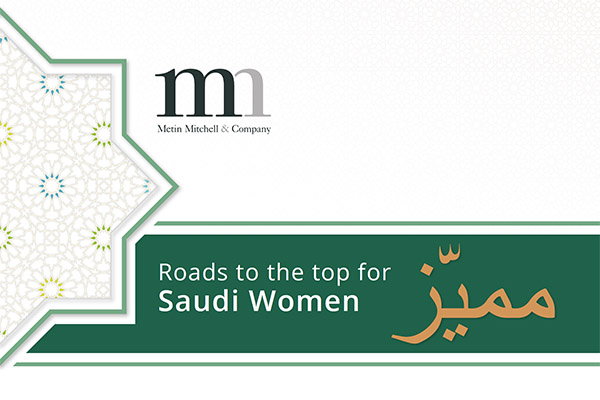 I've spoken with a number of Saudi women in senior positions within the Kingdom about their views for our report, Roads to the top for Saudi Women. They have important insights to share about how businesses can recruit, support and promote women within the workforce.
The effect of Saudization
The requirement for companies and organizations to employ local Saudi people has forced many employers to rethink their hiring policies. One woman I spoke to was clear that this has forced companies to rethink how they recruit. She said, "Companies could not figure out how to get enough men, so they hired women in junior and back-office positions because they had to deliver Saudization – and then realized the women are doing very well and better than Saudi men in many cases."
The challenge for employers now is to make sure they are using this fantastic female talent properly – are there plans in place to promote great women and what are the barriers that need to be tackled? It is important that female talent is not wasted and that women are seen as leadership candidates across the whole business.
What does "best practice" look like?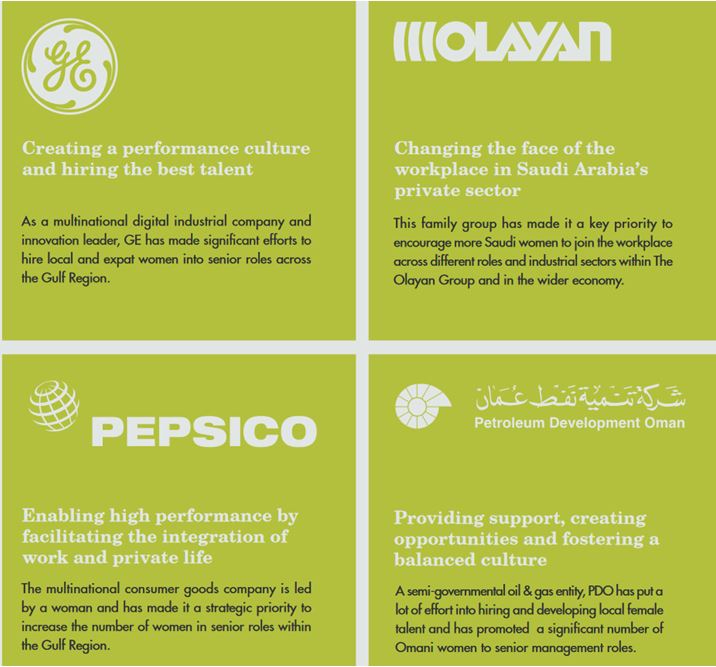 The Pearl Initiative's report of 2016 cites Olayan, Pepsico, GE and Petroleum Development Oman as examples of companies that are "getting it right".
Others believe global companies are not doing enough in Saudi, "I think this is to do with the fear of the unknown," said one of the women I interviewed. "They have corporate governance standards for other countries – why not apply these in Saudi?" she added.
Looking at two examples of best practice – GE Saudi Arabia and The Olayan Group, what are they doing and how can other employers emulate this?
GE Saudi Arabia hired their first woman in 2009. By 2016 this had risen to 100 Saudi women working at their local HQ, factory and field roles. GE is clear that practical issues such as separate office space or transportation "were all easily solved". Nabil Habayeb, President and CEO of GE Middle East, has talked about the company's efforts to increase the number of women, saying, "GE's efforts to instil an inclusive and supportive culture, to hire the right people and enable them to achieve success for themselves and the business have proven to work well for women's careers."
They organized professional development training for women to address specific needs, such as networking practice, and women at GE are encouraged to apply for all roles with the company. They have made a particular effort to encourage female applicants for positions not previously deemed appropriate for women.
The Olayan Group, one of the few large private enterprises in the Kingdom led by a woman, has also put much effort into increasing the number of women it employs. Lubna S Olayan said, "My vision is a country with a prosperous and diversified economy in which any Saudi citizen, irrespective of gender, can find a job in the field for which he or she is best qualified."
Like GE, Olayan has introduced HR policies that support women in the workplace such as policies on harassment, inclusiveness and daycare. They also monitor women's progress and actively ensure that qualified women move up the pipeline.
This positive approach echoes the view of Hala Kudwah of PriceWaterhouseCoopers when I spoke to her, "Women need to be empowered. This will come through infrastructure and HR policies." She said, adding, "For example, we need daycare facilities at centers where they can entrust children. We need training and development paths for women."
A striking approach from GE in partnership with Tata Consultancy Services is the creation of an all-women business and IT services center in Riyadh, supporting 55 countries. In two years, the firm hired more than 1,000 women and plans to employ 3,000 by 2020. All women have a bachelor's degree and are fluent in English. This is an innovative approach that shows that rapidly increasing women's employment is possible.
Middle management is key for Saudi female progression
The biggest opportunity and challenge for the Kingdom now is increasing the number of women into middle management roles and from there, there will be a pool of candidates to step into leadership positions. In more than 20 years of executive search in the Middle East, I have seen time and again that it is the female candidates who are outstanding on shortlists. There is no shortage of female talent, now the challenge is to help them move into middle management. In an earlier blog, I covered the four areas that I think will make a significant difference – flexible working patterns, quality childcare, mentoring new recruits and hiring for talent, not experience. Read the blog to see more detail on these.
What other ways can employers help Saudi women in the workplace? Please share your stories and examples of great practice in Saudi Arabia or other countries that we can all learn from.
Published in Saudi business leaders
Tagged under
Saudi
SaudiVision2030
Women
back to top