*/
Spotlight on leadership and cybersecurity in changing times
Metin Mitchell, Managing Partner, and guest contributors
Monday, 09 January 2017 14:21
How do leaders 'make things happen'?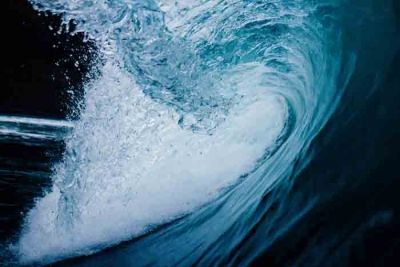 I have spent the last few months interviewing Saudi leaders to gather views on What makes an Outstanding Saudi Chief Executive? (The report is coming out this Monday).
There were two things that stood out for me in this report. The over-riding theme was that outstanding CEOs need to be inspirational – in terms of vision and inspiring the workforce – and able to take the tough decisions, especially as Saudi faces changing economic times.
But having recruited for the Kingdom over 20 years, I would also put the ability to make things happen as a top skill.
How do we recognise people with the ability to do this?
JD Meier, the best-selling author of Getting Results the Agile Way, says "Strong leaders are able to translate strategy and ideas into execution. Leaders that make things happen and have a strong 'ability to execute' attract and retain raving fans and helpful followers."
He adds: "One category of leadership skills is 'leading Implementation', and it includes the following leadership skills: coaching and mentoring, customer focus, delegation, effectiveness, monitoring performance, planning and organizing, and thoroughness."
I think the key in this is how you turn a strategy into action.
Richard Coates of strategy consultants, Whitecap Consulting, and author of How to create and deliver an agile strategy, says: "There are two big issues around strategy. One is that businesses spend days or even months agreeing their strategy and writing up a plan – but it doesn't get put into action effectively. The other is the speed of change in business today – long term strategic goals need to be balanced with short term agility of decision making and implementation."
So what are the critical ingredients for making things happen?
1. Get your team on board
Years ago, the CEO of a major bank told me that he had once recruited an FD who was excellent, but he didn't really warm to him. He didn't think that mattered. But as he said: "What I hadn't thought through was, if I didn't like him, probably others wouldn't. What happened was people in the business avoided talking to him and, importantly, sharing risks or issues. We had to get rid of him – it is high risk if your teams don't trust or can't talk to a senior person."
If you want to make things happen, you need your chief executive to get agreement from their team and agree a clear plan with timescales.
2. Talk action early
A key skill for leaders is to talk 'action language'. Examples would be to ask action questions such as 'how will we make this happen?' and 'what could get in the way?'. Also to look at areas such as 'how do we make sure we keep pace on this, after the first month?'.
The leader then needs to ensure everyone is absolutely clear as to what they can expect of one another.
3. Get started
It sounds obvious but I am sure we have all come across managers who spend weeks, if not months, stuck in their office planning a new initiative. For some people there is comfort in the talking and planning and a fear of actually putting the plan into action. The question 'will it work?' hangs over them and stops them getting going.
Great leaders give their teams confidence and help them take the first steps. Often it is good to break this down into small stages so a major initiative feels achievable to everyone.
4. Creating immediacy
Creating a sense of urgency can be challenging within some cultures.
To overcome this, leaders can help by asking questions such as 'what will happen if we don't do this?' – and that could be tied to a timescale – or 'what happens if we don't do this?' and paint a picture that affects the individuals personally if the plan is not implemented.
5. Clear communication
The leaders I interviewed stressed the importance of outstanding chief executives being good communicators – and that is a critical element of making things happen. First to ensure the plan is clear, as we cover above, but then to ensure everyone in the organisation understands what they have to do to achieve it.
Of course as a recruiter, our skill is in being able to test and interview candidates to check out how good a leader is at making things happen – among all the other outstanding leadership attributes needed.
But it would be good to hear what traits you think ensure a leader can make things happen and a strategy is implemented effectively?
Published in Leadership
Tagged under
leader
leadership
leadership strategy
saudi chief executive
Saudi leadership
back to top