*/
Spotlight on leadership and cybersecurity in changing times
Metin Mitchell, Managing Partner, and guest contributors
Wednesday, 06 September 2017 13:11
Could Saudi achieve more women in senior positions than the rest of the world?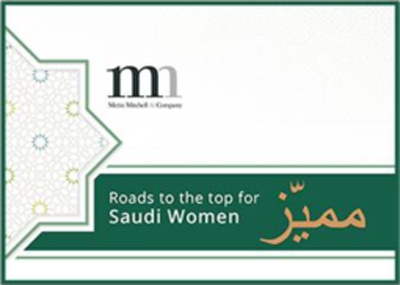 I have been privileged to interview a number of inspirational Saudi female leaders in public, private and non-profit organisations for our new report Roads to the Top for Saudi Women (you can download free from this link). Like these women, I believe Saudi will see a transformation in the workforce over the next decade.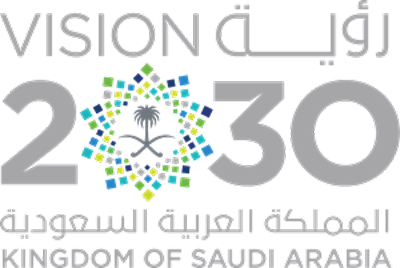 Saudi Arabia, like the rest of the world, wants more women into work and more into senior positions, to achieve its ambitions of Saudi Vision 2030. What does it need to do to hit its targets and are there lessons for the rest of the world in how to make progress? For all the global initiatives, four in ten businesses in G7 countries still have no women in senior management positions.
My interviews focused on how these women had succeeded and the lessons for other women, what women need to focus on to progress and the role of government, companies and executive search firms. They also discussed the support from their families and the changing perceptions of working women in society. This report follows on from What makes an outstanding Saudi Chief Executive .
There were three key themes from the interviews. The biggest challenge is how we support women into middle management. This is what will make the biggest difference to increase the pool of talent for senior roles and make the presence of women widespread in the workplace.
Hala Kudwah, consulting leader – KSA Financial Services at PriceWaterhouse Coopers, said: "We need training and to build development paths for women to get middle management off the ground – cashier positions in supermarkets and retail stores may be a start but are not sufficient for building local ability. We need to help women get through this bottle neck called middle-management – there need to be incentives for businesses to do that. I don't want this just through numbers or window dressing."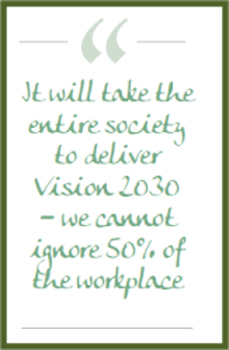 The other two themes from our interviews were the importance of role models and mentors. And that women themselves are determined to support the government achieve its Vision 2030 targets – and help their sisters to progress.
HRH Princess Banderi bint Abdulrahman AlFaisal is Director General of the King Khalid Foundation and talked openly about taking on a management position when very young and having to learn by trial and error how to manage her team of men and to delegate. Now she says, "We need to change some of the male and female stereotypes and set roles. People should be equal, it isn't your gender that matters, it's what you do and how – and what you contribute to your family and society. We already see two-income households more and more in the country. Our society is changing and both men and women need to be open to change. Female economic empowerment is very important for the future of our country."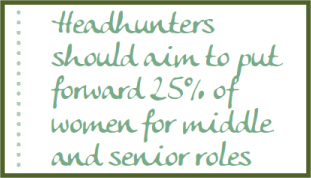 I have long been an advocate of women in the workplace. I have seen first hand, in more than 20 years of headhunting in the Kingdom of Saudi Arabia and across the Middle East, that time and again it is the women who are the outstanding candidates on our shortlists. I have been delighted to see them excel in their careers and become wonderful role models to the next generation of women.
The big question is what do we need to do now to increase women's opportunities? I believe there are three critical areas.
1. Mentors for newly appointed women
Mentors can be men or women but they need to be more senior and help their mentee to understand how the organisation works, what achievements are valued and how to stand out and be promoted. Also to give them a balanced external view of how they are performing and perceived.
This is something that HR should lead on. They need to ensure every woman in middle management has a formal mentor. Also to encourage female middle managers to look out for and mentor talent in their teams.
A number of women talked about male bosses who had mentored them and what they had learned. They didn't always agree with their mentor's views but this objective perspective was extremely helpful.
Women also talked about peer mentoring. As one said, "I read an article that said in the Obama administration they had very few women, so they came up with a strategy to amplify their voice. If May says we should focus on the strategy of expanding in the eastern region then Noura, another woman in the room a few minutes later would repeat what May said to make sure May was heard. It can be as simple as reiterating what somebody else said in a meeting."
2. Flexible working patterns
Women talked about the need to balance work and family life, recognising the particular importance of family in Saudi culture. As one said, "The family unit will always remain the major portion of a holistic, stable society."
Flexible working patterns will help them achieve this. Organisations need to focus on the outputs of a job, rather than the hours worked and recognise that working partly from home can be a very successful option in many roles. For many companies and managers, flexible working means a different way of looking at roles and how individual success is measured and managed.
3. Hiring talent for skills not experience
One interviewee said, "Headhunters should aim to put forward at least 25% of women for middle and senior roles." Certainly this is something we are doing whenever we have the candidates – and we actively go looking for female candidates.
However, this is only half the equation. Too often, outstanding female candidates do not precisely fit what the company had in mind for a particular role. They may not have the experience expected, yet would do a super job.
I recently talked to a businesswoman in London about this issue – she had been doing a lot to get more women into UK executive roles and had met a number of headhunters to discuss ideas. She said, "I think headhunters need to do more to persuade companies to change their job specifications. These tend to be written from a male perspective – for instance, a linear corporate career whereas a woman may have done incredibly interesting things that will bring a lot to the job, but not in a corporate way. And headhunters said that when they put forward 'wild cards' – ie women who they thought were great – companies felt they were a risk. We have to change mindsets and actions here."

I am keen to share the themes of this report widely, which has many nuggets from these inspirational women. They also shared their views on how society is changing and the support they have had from mothers and fathers, husbands and their country. Please do share and feedback your views – and I would be happy to speak at events on the findings and add my own thoughts.
What was clear from my interviews is that women are excited about the opportunities in Saudi now. While ten or 20 years ago these women were lonely trailblazers, they are delighted to see hundreds of women working in every kind of job today. Saudi women are some of the most highly educated and qualified in the world and the Kingdom is one of the global leaders for women in STEM – science, technology and engineering.
What do we need to do now to help the Kingdom use this talent to achieve its Vision2030?
Published in Feminisation
Tagged under
femaleempowerment
flexibleworking
mentors
SaudiVision2030
Saudiwomen
Whatmakesanoutstandingchairman
Womeninleadership
back to top