*/
Spotlight on leadership and cybersecurity in changing times
Metin Mitchell, Managing Partner, and guest contributors
Tuesday, 13 December 2016 14:27
Are Saudi leaders born or made?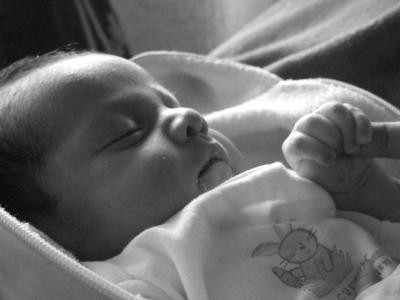 I mentioned in an earlier blog that I have had the privilege of interviewing a number of Saudi chief executives to ask for their views on 'What makes an outstanding Saudi chief executive?'
One of the questions we discussed was how best to groom the next generation of Saudi leaders. A large percentage of today's Saudi chief executives are of course in family businesses and that also raises the time-old question of – are leaders born or made?
If you Google this phrase, are leaders born or made, it produces six million results! It is an issue that leaders often struggle with in terms of how much can you develop someone to become a leader and to what extent do they need to have natural leadership qualities?
An article on the Forbes site says that leaders are both born and made: "It turns out that both camps are right. Researchers have found that leaders come by their talents partly through genetics but mostly through hard work and persistence. In fact, one study from The Leadership Quarterly on heritability (that is, the innate skills you bring to the table) and human development (what you learn along the way) estimated that leadership is 24 per cent genetic and 76 per cent learned."
What did the leaders who I interviewed think – and what did they think are the best ways to develop future leaders? We will be sharing this information in our report, out shortly, but here are some of the highlights from our discussions.
1. Education is an essential for future leaders
The general view was that the next generation of Saudi CEOs need to have a strong basic education, but they also need a breadth of experience from working in different areas of a business.
Many interviewees are excited at how this education is now extending beyond that of America and Europe, recognising the Far East will bring new thinking around business models, marketing strategies and operations.
There is a real desire for the Kingdom to do more in the way of business school education to help leaders – and perhaps to do more to adapt this to the needs of the country.
2. On the job learning
Several of those interviewed mentioned how they had worked in most departments of their family business to gain grass roots understanding of each area and how they fitted together. This was generally seen as essential for future chief executives – they need to work their way up.
Inevitably there were differing views about which skills and experience actually have the most value for the final chief executive role – should they have held the chief financial officer role, be very good at strategy or be highly skilled in business development?
As a recruiter, I know that good chief executives can come from all disciplines but a good head for finances is essential and also the ability to get things done – I emphasised this in a recent article on creating Saudi leaders; there is a particular need in the Kingdom for chief executives who can make things happen. I don't think there is any particular discipline that will produce this ability.
There was considerable discussion around how ethics and governance are becoming increasingly important. There is an issue in terms of education – are business schools up to speed – but also our interviewees felt there is a need for a formal plan to develop these skills while working.
3. Mentoring and coaching
Mentoring and coaching is still a relatively new concept in business. Good leaders have always coached and developed those around them, but businesses are increasingly putting formal plans in place to ensure this is done thoroughly – and to teach people how to coach their junior members.
Coaching was often raised by those I interviewed and a few referred to having hired professional coaches for themselves – this was definitely seen as a good thing. Many referred to the loneliness of being a chief executive and having a coach can help to keep a perspective on the job.
So to sum up, today's leaders all recognised the challenges facing the Kingdom as it aims to achieve Saudi Vision 2030 and the importance of having outstanding chief executives. Will these leaders of the future be born or made – everyone agreed they need to be made. This will be done through a mix of education, learning on the job, being coached by current leaders and also bringing increased expertise in new areas such as governance.
The verdict from these interviews was that leaders are most definitely made.
Published in Chief Executive
Tagged under
chief executives
leader
leadership
Saudi
back to top